This is where you can find out the latest news, what is going on in the studio and outside.  Please check back regularly as this will be continually updated.
2017 USA Dance Tour
We are very excited to announce we are taking a group of 15 students on a dance tour to the USA.  The children will be performing and doing workshops at Disneyland, Universal and around LA and workshops in New York.
This tour will broaden these childrens horizons in the dance world giving them experience and peforming arts insight which can only be found in these American dance schools and choreographers.
Our goal is to raise $20,000 before we leave in April 2017 to cover the costs of their tour uniforms, costumes and dance packages.
We would greatly appreciate any donations you can offer to support our students education and dreams in the arts. We have setup a Go Fund Me page which can be accessed by clicking on the gofundme button: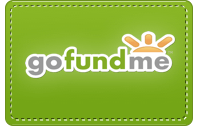 2016 enrolments are now open
We are currently taking enrolments for Term 1, 2016.  Parents can register their children for classes through the enrolments page or by contacting us via phone 0431 619 589;  07 3113 3612  or emailing admin@brisbanedancetheatre.com.au
To view our 2016 timetable click here
To view the classes and enrol click here
Click here to view our Registration Form.
Click here to view the Timetable.
Please complete and return the registration form via email to admin@brisbanedancetheatre.com.au